Every year, UMSocial elevates conversations with faculty, staff, and students surrounding the diversity, equity, and inclusion efforts brought forth by the U-M community. With another challenging year fraught with uncertainties, creating and amplifying messaging and information that resonates with all of our audiences became even more integral to our approach. 
Through the innovation of our content strategy to provide spaces to talk about tough topics and important resources, in 2021 we adapted our messaging to fit the Instagram Reels and TikTok platforms. We discovered ways to collaborate with faculty to promote their research, including conversations surrounding important topics like anti-ableism and accessibility, LGBTQ+ acceptance, and overall positive mental health strategies and coping tools.

With our unique and broad approaches to content creation, we developed new spaces to listen to our communities, engage with students and faculty, and elevate meaningful conversations. 
It's our mission to represent all who make the University of Michigan the Leaders and Best. Here are some of the ways we represented the Michigan community in 2021: 
ACCESSIBILITY AND ANTI-ABLEISM 
In October, DEI hosted the Toward An Anti-Ableist Academy Conference. We promoted each individual event taking place through a robust content plan to ensure the community was informed and knew how to participate in these events. UMSocial and Public Engagement also spoke with Oluwaferanmi O. Okanlami, MD, who kicked off the conference, for a Michigan Minds podcast interview and a video for Instagram Reels and TikTok. By using multiple outlets, we engaged with an array of community members.
TRANSGENDER AWARENESS AND LGBTQIA+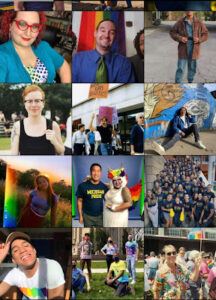 By representing our entire community, we allow our content to educate and resonate with our audience. The impact of community representation matters, and being the Leaders and Best, we believe in showcasing the impact that the U-M faculty, staff, and students are making in the world.
This year we highlighted several LGBTQIA+ individuals, organizations, and historical moments in our Pride month Instagram feed. We created an educational video series of TikTok and Instagram Reels that discussed the importance of respecting pronouns and the meaning of the progress flag. Additionally, we amplified these messages on Twitter, providing extra opportunities to promote services and resources. 
DIVERSITY, EQUITY & INCLUSION
The DEI efforts are essential to the content creation at UMSocial and Public Engagement. To help promote U-M's DEI efforts, we highlighted the DEI Symposium, discussed the Parallel Pandemic on the Conversations For Change podcast, held a live Crucial Conversation dialogue with university leadership and representatives from the undergraduate and graduate student communities, explored Cultural and Structural Racism on the Michigan Minds podcast, and used TikTok to tell the story of a student of color at the University of Michigan.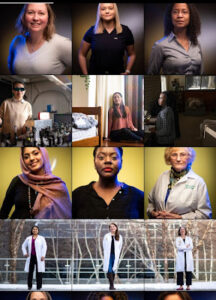 WOMEN'S HISTORY MONTH
During Women's History Month in March, we dedicated the Instagram feed to the women who help make U-M the Leaders and Best and celebrated International Women's Day by highlighting the accomplishments, work, and messages from Wolverine women to other women. 
MENTAL HELTH AWARENESS
Mental health awareness is an important topic to address and understand no matter your age demographic. In 2021, we talked a lot across social channels about overall well-being using a multitude of types of content. We collaborated with faculty, staff, and students from across the institution to help promote resources, services, and a general awareness of positive mental health. Vertical video played a large role in the content creation surrounding these topics. We discussed coping tools with SPH, identified therapy resources with the Depression Center, and raised general awareness through a variety of visual strategies. 
In addition, we hosted a live panel conversation with university faculty, students, and community members about mental health awareness and, in collaboration with Government Relations, highlighted a Virtual Wolverine Caucus panel that focused on how the COVID-19 pandemic contributed to loneliness among older adults. 
NATIVE AMERICAN HERITAGE MONTH
Throughout Native American Heritage Month, UMSocial and Public Engagement engaged in important conversations about the significance of the Native American Graves and Repatriation Act (NAGPRA) on the Michigan Minds podcast, promoted events being hosted by MESA, and highlighted student experiences participating in programming to reflect on the observance.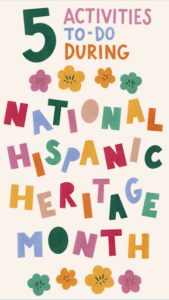 HISPANIC HERITAGE MONTH
UMSocial provided numerous opportunities to engage with the Hispanic community during Hispanic Heritage Month on TikTok and promoted educational and interactive campus events on Twitter.
SOCIAL JUSTICE
As the university launches new efforts to combat societal challenges, highlighting their commitment to impacting change is important. When the U-M Center for Racial Justice opened in August 2021, UMSocial and Public Engagement spoke with the founding director of the center to promote the mission and plans for its first year, engagement opportunities for the campus community, and planned events. 
VETERANS APPRECIATION
This year, we honored our Michigan veterans with a week-long content series that focused on resources, events, and appreciation for their service. We spoke with a member of the ROTC, captured vibrant imagery of service members, and used Twitter and Michigan Minds to promote all the U-M resources offered to servicemembers.