Rounding out U-M's bicentennial year, December gave UMSocial the opportunity to celebrate the people and places that make this university great. Follow along for some key highlights.
Facebook
On December 22, we released the sequel to our 2016 holiday video: "Elfing in Ann Arbor". In this year's video, our very own Ann Arbor elf joined the Wolverines Trooper to spread some holiday cheer by passing out MoJo cookies around campus. The video also featured Dicks and Janes A Cappella and Ann Arbor's "Violin Monster." The video reached over 144,400 people and was viewed more than 44,800 times, making it our top-performing post of the month.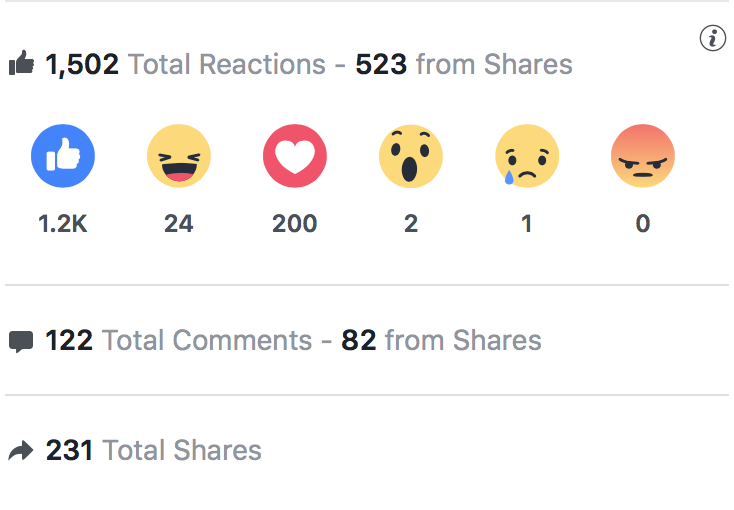 Twitter
The final month of U-M's bicentennial year brought the last of our daily bicentennial messages. Our tweet commemorating Bo Schembechler's success as a Michigan Football coach was our top tweet of the month, garnering over 76,000 impressions and receiving more than 4,000 total engagements.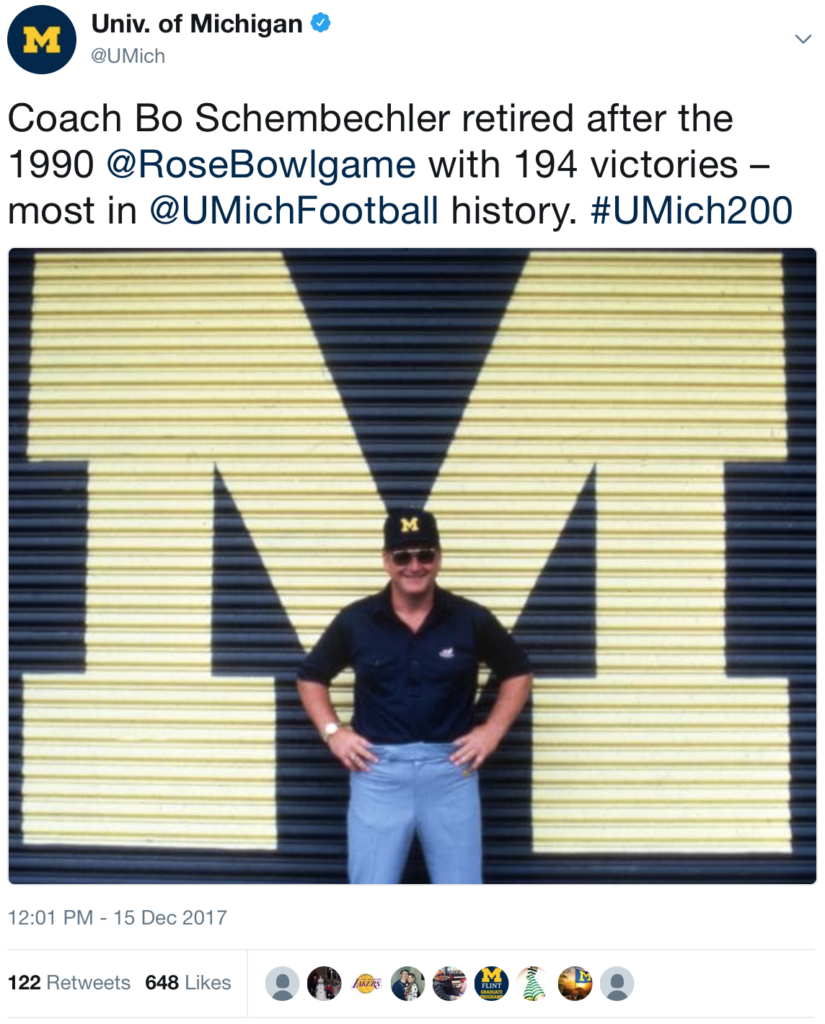 Instagram
Our top-performing Instagram post of the month was a user-generated photo of the recently renovated State Theatre. The post reached over 78,200 people and received more than 10,200 likes.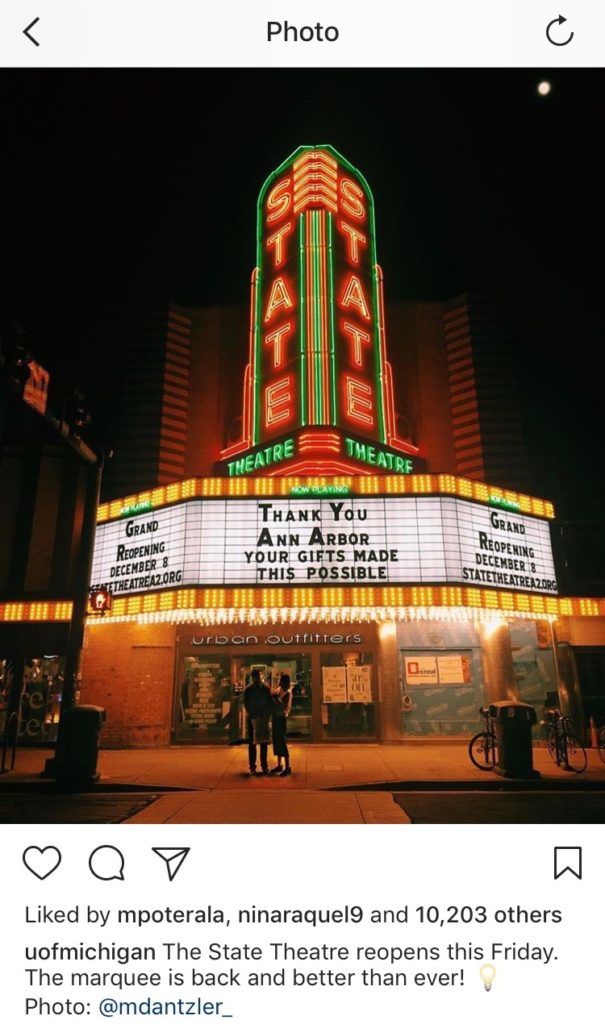 Also popular on Instagram this month was our newly launched "Campus Convos" series, where we engage weekly with students from all over campus about trending topics and upcoming events. Our "Finals Week 101" episode of this series was particularly popular, receiving over 10,800 views and 1,000+ likes.
Snapchat
On New Year's Eve, the U-M Museum of Natural History hosted a gala to celebrate their upcoming relocation. The museum will be closed in 2018 and will reopen in 2019 in the new Biological Sciences Building. The "Last Night at the Museum" featured dinosaurs, dinner, and dancing, and we covered it all on Snapchat.
Thanks for following along! Check back next month for reflections and insights about what UMSocial accomplishes in the New Year.
This post was written by Mackenzie Francisco, UMSocial Intern. #StaySocial with her on Twitter @mackenzie_fran