On January 15, U-M's Office of Academic Multicultural Initiatives coordinated the 32nd annual Rev. Dr. Martin Luther King, Jr. Symposium: "The Fierce Urgency of Now." Throughout the month of January, the symposium offered more than 40 opportunities to attend lectures, performances, exhibits, and workshops celebrating the life and legacy of MLK. This year's theme focused on discrimination and bias on our campus, the Flint water crisis, police violence on a national level, and global warming: "The Fierce Urgency of Now compels us not only to act but also to acknowledge that the absence of action and the continuation of silence decidedly plunge us deeper into the shadows of division. In accepting this reality, we accept the duty of acting now."
To discuss the importance of this symposium and their thoughts about the urgency of working for social justice, our first #UMichChat of 2018 brought together four U-M experts: Dr. William D. Lopez, postdoctoral fellow in LSA's National Center for Institutional Diversity and U-M's School of Public Health; Jacqueline Dressler, graduate student in U-M's Frankel Center for Judaic Studies; Dr. Stephen Ward, associate professor in LSA's Department of Afroamerican and African Studies; and Dr. Denise Galarza Sepúlveda, Director of the Center for Engaged Academic Learning. Dr. Lumas Helaire, associate director in U-M's Office of Academic and Multicultural Initiatives, served as the moderator for this chat.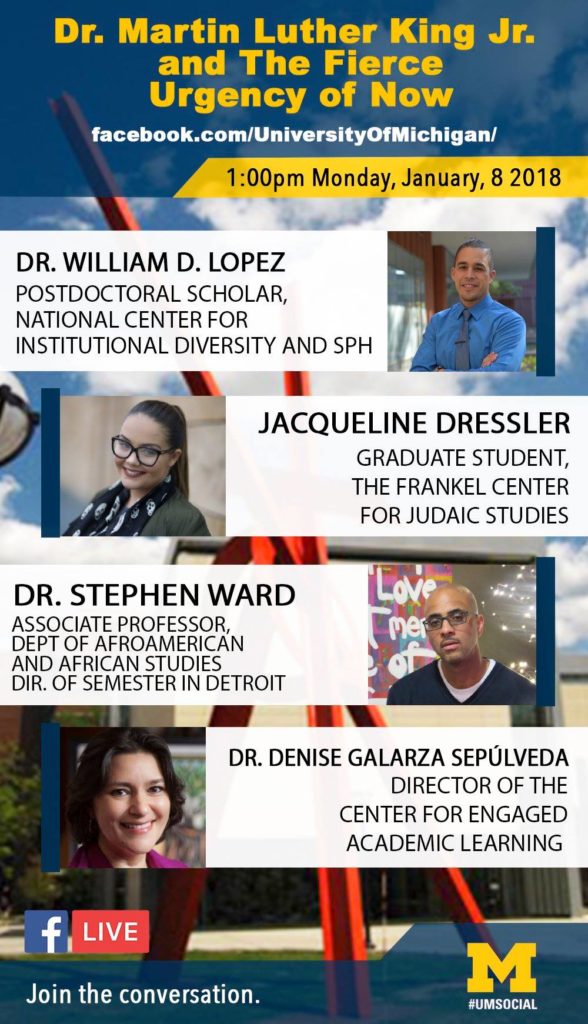 In response to a question about what they enjoyed most about MLK Day, our panelists discussed what the holiday has meant to them personally throughout their lives. Taking time to reflect on MLK's life and educate their children about his legacy is important to our panelists because this holiday is one of the rare instances where someone known for their resistance to the status quo is celebrated so widely. In addition, the symposium organized by the Office of Academic and Multicultural Initiatives is significant because it puts advocacy and activism at the front and center of national discourse.
Our panelists agreed that the MLK symposium and this year's theme emphasize the importance of highlighting the stories of silenced communities. Dressler argued that "The Fierce Urgency of Now" serves as a reminder never to get comfortable: accomplishments should be celebrated without neglecting what still needs to be done. However, this theme left our participants wondering whom we might still be ignoring and why some of these issues weren't addressed sooner.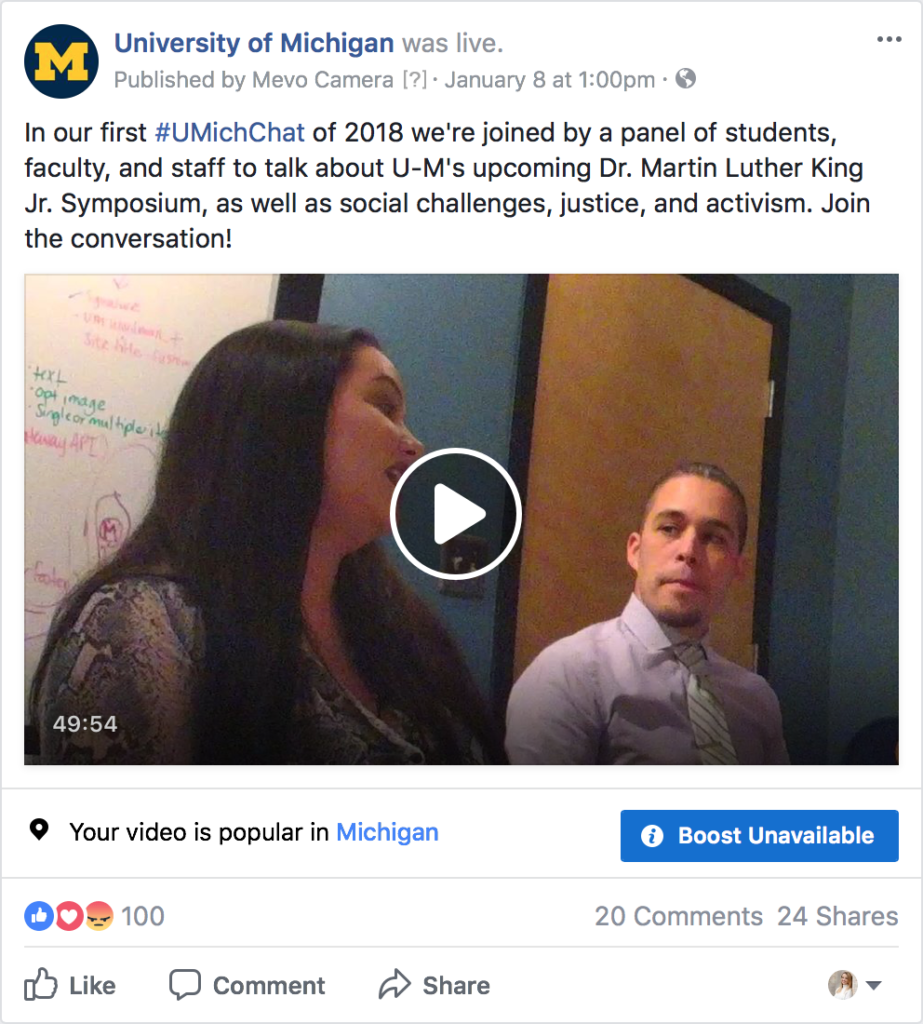 At its peak, this chat had nearly 105 unique viewers, and the livestream garnered more than 16,700 video views in total. The post itself reached over 83,100 people and received 257 reactions, comments, and shares.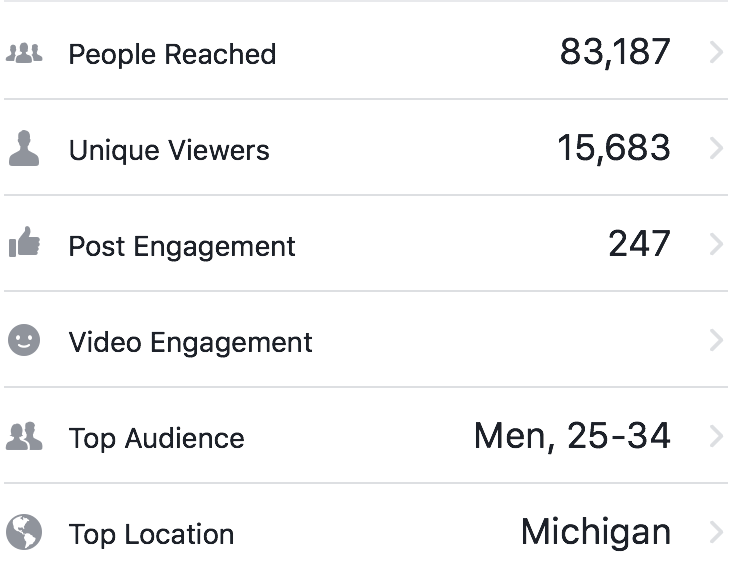 At the conclusion of the livestream, Helaire asked our panelists how they avoid "activism fatigue." Their recommendations for staying motivated were to know your own limits, remain humble, and appreciate being a part of a community with other people who are engaged in the same struggles.
If you missed this conversation, you can watch the entire livestream on Facebook. We look forward to facilitating more discussions about issues important to members of our community.
This post was written by Mackenzie Francisco, UMSocial Intern. #StaySocial with her on Twitter @mackenzie_fran