The day I walked into the Michigan Creative Office for my first day of work as a UMSocial intern in the summer of 2015; I was a nervous wreck. I remember every detail vividly-the black and white striped dress I wore to appear professional yet stylish, the time it took for me to walk from my summer sublet to the office building (8:37, about 2.5 times the length of Omi's 'Cheeleader'), the way the rest of the team gathered around a table, hunched over someone's phone. My first thought; 'What kind of summer job did I just sign up for.'
Before starting this internship, I had a one-dimensional perspective on the concept of Higher Ed social media.  I didn't even really understand the intention behind U-M's presence on social at all. U-M was on social because everyone is on social…right? I figured I would sit at a desk, write some tweets and Instagram posts, maybe glance at Facebook Insights. I thought I was, quite literally getting paid to Instagram. It didn't take more than twenty minutes in the UMsocial office for me to realize how wrong I was.
That summer and the two years that followed, I learned more about social media, storytelling and facilitating conversation than I ever thought possible. As a student at the University of Michigan School of Information, I spent hours in the classroom exploring, how online interactions impact offline social relationships, how social communications have changed how organizations operate, and how the design of social feeds influences our actions. At my internship at UMsocial, I got to put these concepts into practice; leveraging our social followings to amplify university messages, using audience insights to inform our content creation, and using social media as a catalyst for positive social interactions on our campus.
I've also learned, through this writing-intensive internship, that I tend to ramble. So rather than drone on; I've decided to present 25 of the most pertinent things I've learned at UMSocial within my beloved 140 character limit:
#UMSocial intern FAQs: "You get paid to Instagram?" Uh…kind of. "How'd you get that job?" I applied. "Have you met Harbaugh?" I wish. 
Facebook commenters always think they know more than you. About everything  
Just because a platform exists doesn't mean your brand should use it. 
When you work in social media, sometimes you'll be at Necto Nightclub on a Thursday night to make a Snapchat story. Just roll with it. 
Think about what content will inspire your audience to tap their friend and say: 'Hey, look at this!" That's social.
A good Instagram feed, and a good life, has a mix of landscape shots, academic photojournalism, and bunnies in Michigan bow ties. #Balance
You can storyboard and write strategy briefs til you're blue in the face. Sometimes you have to do things from your gut , not your head. 
Raise your hand if you've ever been personally victimized by Twitter Typos. 
Sometimes you get paid to carve a Block M into a pumpkin, and that's pretty cool.
If you bring your messages to where you target audience is, they'll listen. 
Reach and impressions don't tell the whole story. #RealTalk 
If you can run a Twitter Chat about Diversity, Equity, and Inclusion the morning after your 21st birthday, you can do anything. 
Use social media to share your experience—don't shape your experience for social media.
Two words: sans serif.
Don't be afraid to say no to that professor who keeps asking you to post pictures of mold they discovered in 2015.
Cherish your team and ask them for help  
'Quality over quantity' applies to emojis, hashtags, and interpersonal relationships. 
Employers think it's really cool that you do social media for your university.                       
Being a social media intern doesn't mean you can get VIP press tickets to football games. Sorry Dad. 
Big engagement with a small audience is often better than small engagement with a big audience. 
Tackle trends with moderation and tact.  
Snapchat is about way more than sexting.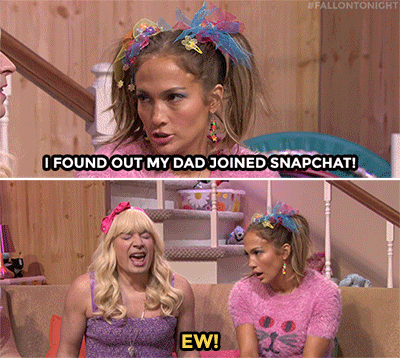 23. Even a social media intern can't teach her grandma that she doesn't have to sign her name at the end of a FB post.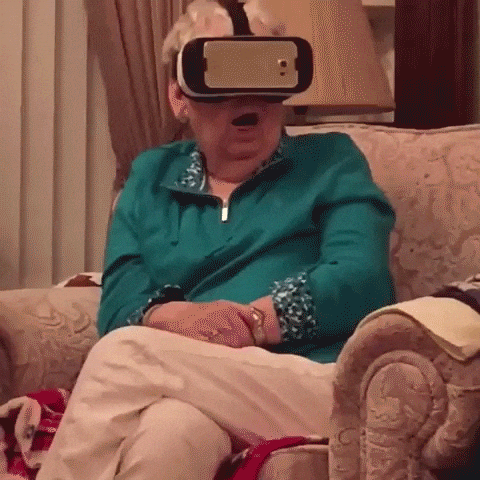 24. Life's more fun when you #StaySocial. So do it!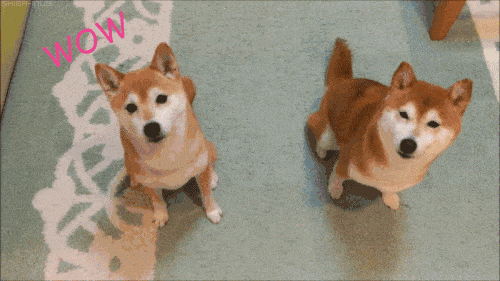 Tweets and gifs aside, I'm hopeful for the future of UMSocial, and for the social media profession in general. Why? Because it is one of the most adaptive fields today. The most popular social platforms are changing daily to serve the user's needs. These users are, in-turn, adapting their practices to the platform. I'm also hopeful for social because these communication platforms make the user's world both infinitely larger and significantly smaller; social platforms make it easier to form and maintain connections with offline acquaintances, while allowing the user to access a world of possible connections bigger than they could ever imagine.
UMSocial has had great success using social media to elevate the university brand, share information with the worldwide community of Wolverines, and start conversations about important topics. The creativity and dedication of my fellow UMSocial team members never ceases to amaze me, and I'm going to miss them terribly as I venture into the real world. I have tremendous faith that they will continue to create compelling content that redefines perceptions of the Michigan Experience. Furthermore, I know I can't go too long without hearing from them, because I know the entire team is just a post or tweet away.
It's been a privilege and an honor to be a UMSocial intern. For the last time, #StaySocial and #GoBlue.