Our team is growing!
Introducing…our two newest interns and our new Social Media Manager! We're thrilled to announce the addition of three new member of the #UMSocial team.We know they're going to be great assets in helping us bring the best content to our audiences across all our social channels. The diverse talent, experience, and perspective that these three have already begun to contribute has us excited about the boundless possibilities for the future of #UMSocial.
Meet Charlotte!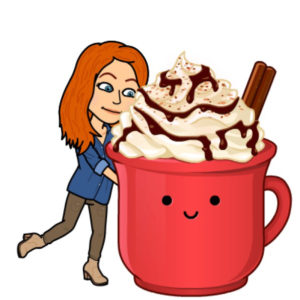 Hello! My name is Charlotte Lamontagne and I'm the new Social Media Manager for UMSocial.
Prior to moving to Ann Arbor, I lived in Washington DC, and earned a Master's in Communications with a focus on digital strategy from Georgetown University. Following grad school, I put my degree to work first at a nonprofit focused on promoting entrepreneurship around the world, and then at a tech startup focused on improving  how retailers handle returns. Although the companies themselves were quite different, the common thread of both jobs was a focus on building social media communities and creating engaging content.
Outside work, I can usually be found in my kitchen! In my free time, I run a food and needlepoint blog, and after a busy week at work, I love to unwind by turning my tiny apartment into a veritable test kitchen. This works out well for many of my coworkers at U-M, who have graciously volunteered to be taste testers come Monday morning!
Meet Julia!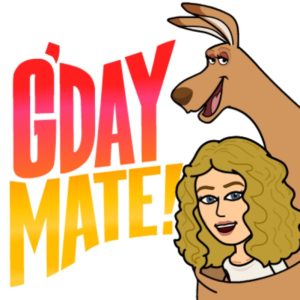 你好, g'day, ciao, hello!
I'm Julia Ross and I am beyond excited to be joining the UMSocial team. I am currently a junior at the University of Michigan, pursuing a communications degree with a focus in marketing and advertising and a minor in digital media. I thrive in an environment of diversity. Undoubtedly, this was driven both by my family values and also by the fact that throughout my education, I have not followed a typical path of a U.S. student. I have spent 10 years in America, one year in Taiwan, eight years in Australia, and two years in Italy. These international experiences created an understanding of the complexity of living in different cultures, and have shaped who I am. Wherever I may be, I always pack my running shoes. I am a social runner who impulsively signs up for half marathons. The last half marathon I did was the Detroit Free Press Half-Marathon with my younger brother. When I am not in class or running in the Arb, I am probably checking out the latest Ann Arbor restaurants. I am currently a bad vegetarian, but we will see what happens in 2018. Most importantly, I look forward to creating unique content for future, past, and current Wolverines. My favorite thing about the University of Michigan is that you could be on the other side of the world and still have someone yell GO BLUE! I am reminded every day of all the amazing things that go on at the University of Michigan, and now I have the opportunity to share them with you via social!
Meet Kenan!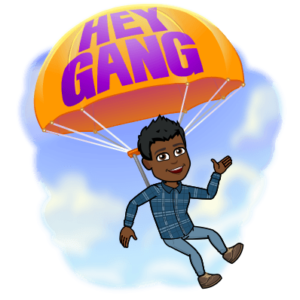 What's up everyone! My name is Kenan Milliean, but my friends call me… Kenan (nicknames are hard), and I am a new intern at UM Social. Despite the low amount of clout that comes with being an intern, I will be working hard to add my own personal touch to #UMSocial. I'm excited to share semi-helpful information, unsolicited advice, and memes of varying levels of dankness. I am currently a senior here at the University of Michigan studying music through LSA and a pre-med curriculum (I plan to go to medical school).  Being able to pursue two of my loves (science and music) in college has been wonderful, and through this internship I can pursue my love of social media as well. Social media is something I fell in love with during my years here. I enjoy how each platform has a different aesthetic and gives me new ways to entertain and interact with people, so the opportunity to work with others with a similar passion is a dream come true. Outside academia, music is still a huge passion for me. Whether I am playing it, composing it, listening to it, or analyzing it, music is always a part of my daily routine (if you want to debate about rap, jazz, neo-soul, or funk then I am here for it). I also enjoy anime, YouTube videos, binge-watching shows on Netflix, and using humor to convince people that they actually like me. Other hobbies include: buying food I can't afford, experiencing true emotional pain from heavily empathizing with TV characters, and going to class… sometimes. I'm sure that this internship will challenge me in many ways, and I am overjoyed to have this opportunity!