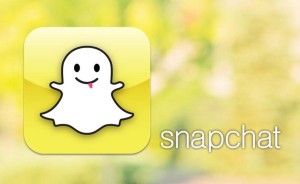 Snapchat. Wildly popular for allowing users to take photos/videos ("snaps"),  send them to friends for a predetermined length of time, and then have them magically disappear. Utilized by 77% of college students daily, on February 26th, the University of Michigan joined the likes of brands such as Taco Bell, Wet Seal, Audi, and McDonalds by launching a presence on the budding platform (username: uofmichigan), seizing a unique opportunity to build an audience, strengthen our creativity and connect with students in a unique and fun way.
While many may question if brands or even universities have a place on Snapchat – the numbers don't lie:
"Almost half of college-age Snapchat users said they would open a Snap from a brand they'd never heard of, and 73% said they would open one from a brand they did know.
Close to 70% of students said they'd even add a brand as a friend if they also followed them on a separate social network like Facebook or Twitter."
As with any new business or social endeavor, prior to entering the Snapchat domain, the #UMSocial team evaluated our resources and our content, as well as researched functions for brands. What would we put on this channel? How would we manage it? Would we have time to create content for this channel, consistently? Our top priority is always to fill our channels with creative content – we never just join a network for the sake of joining.
With a plan at hand, we began dropping hints to our students that our Snapchat was coming. The excitement was building, and we couldn't wait to reveal the secret!
On the day of the launch, we posted the snapchat logo so students who were active on the network would know the rumors were true, and the excitement would continue to build…
An hour later, we officially revealed our new Snapchat account on Twitter, Facebook and Instagram. The results were overwhelming! Immediately, we were bombarded with follows and Snaps from our students, prospective students, and alumni.
In just one week, we've gained over 1100 followers on Snapchat, and received nearly 800 snaps. We've love seeing how our students are using the platform, and are excited to bring new and creative content to our channel. In addition to our students, we've also had a few interactions with the University of Houston, one of the first universities to join Snapchat.
While we are navigating uncharted waters, the fact that our primary audience is actively embracing our presence is tremendously encouraging. We are working on developing new campaigns both as the central uofmichigan account, and in partnership with our schools and organizations. This weekend, we will use Snapchat to connect with students, fans and alumni while on location at SXSW, and in the near future we intend to reveal creative opportunities to use Snapchat stories (multiple snaps added together to create a collective narrative that can be viewed for 24 hours). Further building brand awareness, advocates, and transparency.
Have an idea for how we could use Snapchat? Contact us umsocial@umich.edu.