As George Orwell wrote in his dystopian novel, 1984, "The best books…are those that tell you what you know already." While Orwell may have meant this ironically, this message is applicable in our understanding of American classics and their role in both depicting and influencing American culture. Many consider 1984 a classic due to its continued relevance almost 70 years after its original publication, but has our understanding of what makes a classic evolved over time?
The discussion of what defines a classic—and which works from literature, film, and theater in the 21st century have the potential to become classics—our November 2017 #UMichChat brought together four U-M experts: Peter Ho Davies, an author and professor in the Helen Zell Writers' Program in creative writing; Scott Dennis, the U-M Library's subject specialist for philosophy; Sheila Murphy, associate professor in LSA's Department of Screen Arts & Cultures; and Phil Hallman, the U-M Library's Film Studies Field Librarian.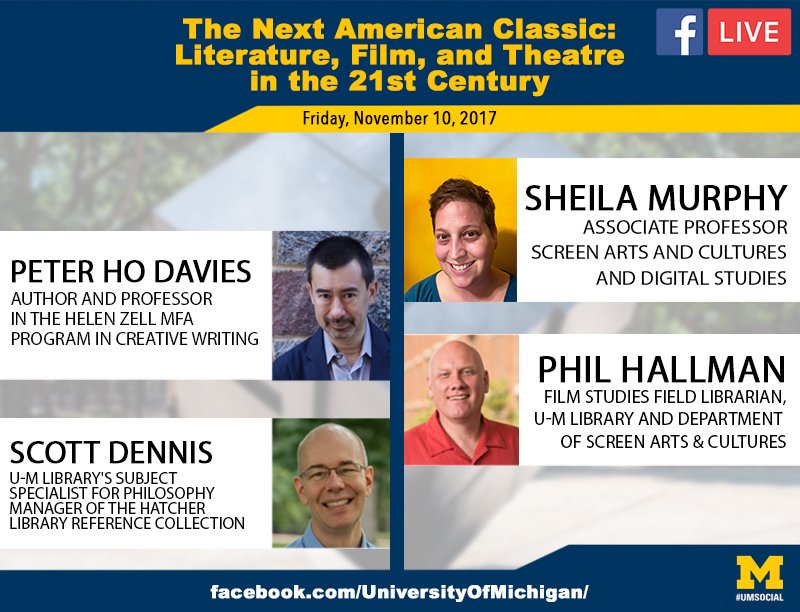 After reviewing the dictionary definition, our panelists shared their own ideas about what makes something a classic. Although popularity and taste were mentioned, the general consensus was that a classic is something that endures through time. Certain classics regain relevance in a circular way; for example, To Kill a Mockingbird. But whether they encapsulate a certain moment in time or teach us something about society, classics, Phil concluded, are meant to help readers understand and navigate the world.
Our panelists also agreed that the criteria for what makes something a classic differ between genres. This becomes more complicated in the 21st century, where media is being produced at a faster rate than ever before. Peter brought up the idea of "instant classics" and argued that our current practices of commodification and marketing threaten the idea of the classic: "If everything becomes a classic, nothing is a classic."
When asked what "the next American classic" might be, our panelists discussed the following:
Peter—The Road, No Country for Old Men
Scott—The 40-Year-Old Virgin, Hamilton, August Osage County, Dear Evan Hansen
Sheila—WALL-E
Phil—The Tree of Life, There Will Be Blood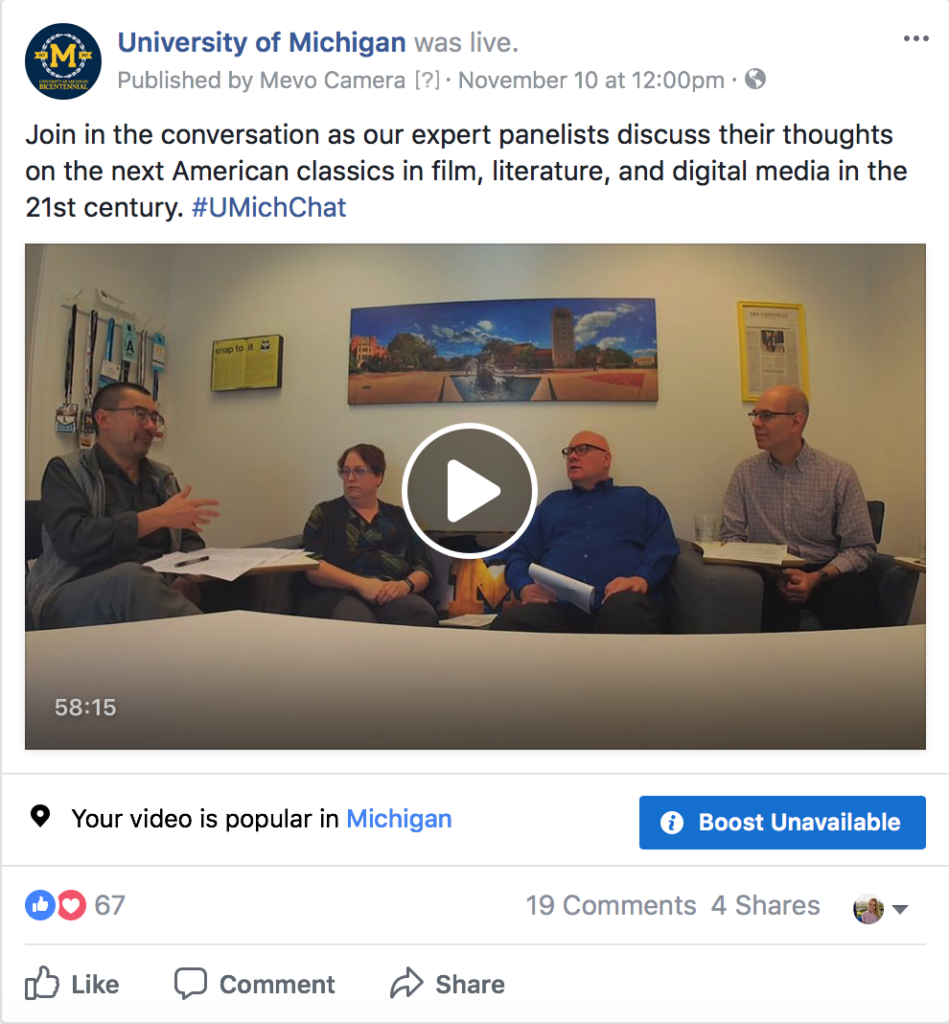 At its peak, this chat had nearly 115 unique viewers, and the livestream garnered more than 11,500 video views in total. The post itself reached over 34,000 people and received 126 reactions, comments, and shares.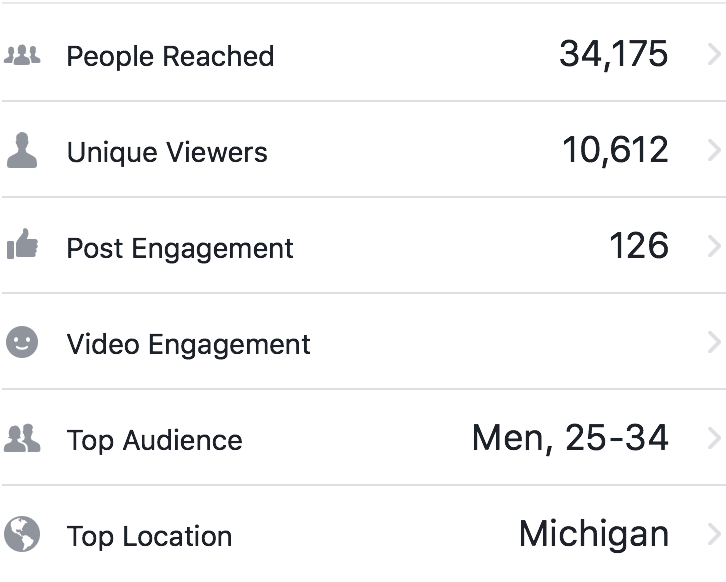 At the conclusion of the livestream, we asked our panelists to recommend a "personal classic" to our audience. Here are the results:
Peter—A Visit from the Goon Squad
Scott—Middlesex
Sheila—30 Rock
Phil—Heart of a Dog
If you missed this conversation, you can watch the entire livestream on Facebook. We look forward to facilitating more thoughtful conversations in the months to come!
This post was written by Mackenzie Francisco, UMSocial Intern. #StaySocial with her on Twitter @mackenzie_fran