As we head into 2020, here is a look at 20 of the top stories that garnered the University of Michigan a great deal of media attention this past year—from flying cars and shrinking birds to lost wallets and hacked technology:
Inclusive play: U-M art professor leads creation of interactive game for kids with and without disabilities
The goal of iGYM, an augmented reality game system created by a team of University of Michigan researchers led by Roland Graf, associate professor at U-M's Penny W. Stamps School of Art & Design, is to create a truly inclusive environment for children to play and exercise together.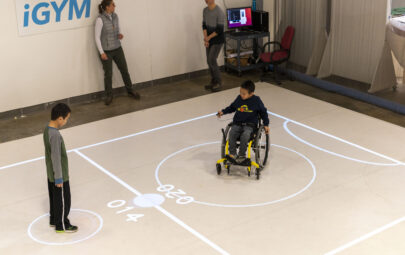 Earth may be 140 years away from reaching carbon levels not seen in 56 million years
Total human carbon dioxide emissions could match those of Earth's last major greenhouse warming event in fewer than five generations, according to a new University of Michigan study.
Naloxone: Wide distribution effective in preventing deaths
Broad distribution of the opioid reversal drug naloxone is highly cost-effective in reducing fatal overdoses, according to a new University of Michigan study.
New $300 million U-M research and education center to anchor 14-acre Detroit Center for Innovation in the heart of Detroit
Anchoring the site will be a world-class $300 million, 190,000-square-foot research and education center operated by U-M, the nation's leading public research institution.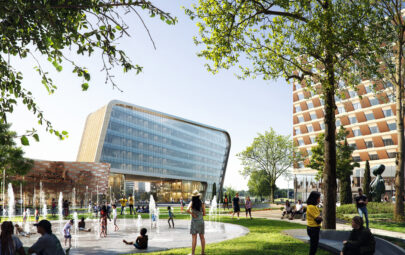 Paid leave may widen the mommy gap but increase time with children
Many policymakers and scholars believe offering paid leave to families would be a game changer for U.S. moms and families, leading to increased equity in labor markets and helping eliminate the "mommy gap" in pay.
U-M biologists capture super-creepy photos of Amazon spiders making meals of frogs, lizards, furry mammals
A University of Michigan-led team of biologists has documented 15 rare and disturbing predator-prey interactions in the Amazon rainforest including keep-you-up-at-night images of a dinner plate-size tarantula dragging a young opossum across the forest floor.
Migratory birds shrinking as climate change warms, new analysis of four-decade record shows
North American migratory birds have been getting smaller over the past four decades, and their wings have gotten a bit longer. Both changes appear to be responses to a warming climate.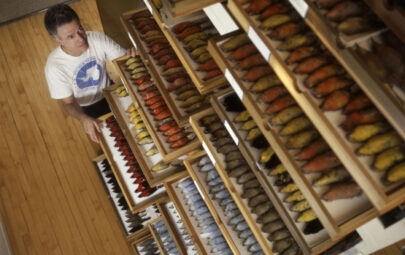 U-M researchers confirm massive hyper-runaway star ejected from the Milky Way disk
A fast-moving star may have been ejected from the Milky Way's stellar disk by a cluster of young stars, according to researchers from the University of Michigan who say the star did not originate from the middle of the galaxy, as previously believed by astronomers.
Moral concerns override desire to profit from finding a lost wallet
An international team of behavioral scientists turned 17,303 "lost" wallets containing varying amounts of money into public and private institutions in 355 cities across 40 countries.
Parenthood contributes to gender imbalance in STEM employment, but it's not just an issue for mothers
Researchers found that 43 percent of women and 23 percent of men leave their careers in science, technology, engineering and math within four to seven years of the birth or adoption of their first child.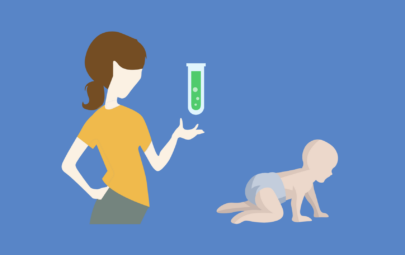 Fatal chirps: Nocturnal flight calls increase building collisions among migrating birds
Birds that produce faint chirps called flight calls during nighttime migration collide with illuminated buildings much more often than closely related species that don't produce such calls, according to a new analysis of a 40-year record of thousands of building collisions in the Midwest.
Medicaid enrollment reduces disease-related deaths
A University of Michigan study on the connection between expanded Medicaid coverage and mortality rates finds that a sizeable number of people are alive today because of the coverage.
Solving the sun's super-heating mystery with Parker Solar Probe
It's one of the greatest and longest-running mysteries surrounding, quite literally, our sun—why is its outer atmosphere hotter than its fiery surface. University of Michigan researchers believe they have the answer, and hope to prove it with help from NASA's Parker Solar Probe.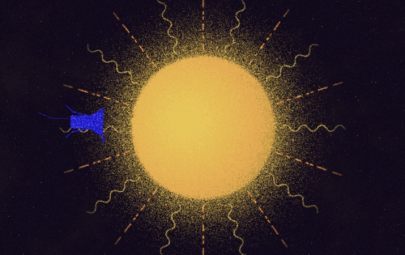 Paper wasps capable of behavior that resembles logical reasoning
A new University of Michigan study provides the first evidence of transitive inference, the ability to use known relationships to infer unknown relationships, in a nonvertebrate animal: the lowly paper wasp.
Measuring motion sickness in driverless cars
What good is a driverless car if riding in it makes you nauseous? Up to one-third of Americans experience motion sickness, according to the National Institutes of Health.
Those home-delivered meal kits are greener than you thought
Meal kit services, which deliver a box of pre-portioned ingredients and a chef-selected recipe to your door, are hugely popular but get a bad environmental rap due to perceived packaging waste.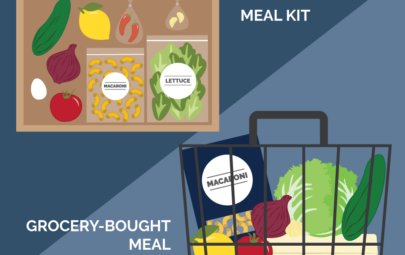 A Jetsons future? Assessing the role of flying cars in sustainable mobility
A new study of the environmental sustainability impacts of flying cars, formally known as electric vertical takeoff and landing aircraft, or VTOLs, finds that they wouldn't be suitable for a Jetsons-style short commute.

A laser pointer could hack your voice-controlled virtual assistant
From a distance of more than 300 feet and through a glass window, a laser beam can trick a voice-controlled virtual assistant like Siri, Alexa or Google Assistant into behaving as if it registered an audio command, researchers from the University of Michigan and University of Electro-Communications in Tokyo have demonstrated.
Marijuana use among US college students reaches new 35-year high
College students' use of marijuana in 2018 was at the highest level seen in the past three-and-a-half decades, according to the University of Michigan's annual national Monitoring the Future Panel study.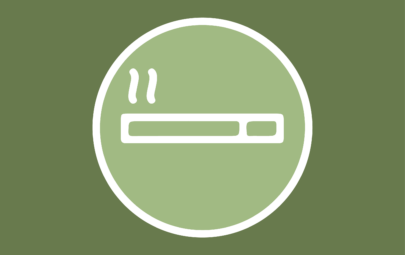 Asian carp capable of surviving in much larger areas of Lake Michigan than previously thought
Asian carp are capable of surviving and growing in much larger portions of Lake Michigan than scientists previously believed and present a high risk of becoming established, according to a new modeling study from University of Michigan researchers and their colleagues.