Instagram, which began as an image-based platform in 2010, added to its offerings last week with the introduction of IGTV (Instagram TV)—announced, naturally, on the new IGTV platform by Instagram CEO Kevin Systrom. The platform's 1 billion-plus active monthly users already have IGTV accounts by default, allowing for easy implementation.
While IGTV is a standalone application, it will be connected to Instagram by an icon that will appear next to the pinned stories. The Like, Comment, and Share features will appear on IGTV just as they do on Instagram. Large account holders can share up to an hour's worth of content, where smaller accounts can share a maximum of 10 minutes…but what constitutes a "large" or "small" account has not yet been explained. With an emphasis on simplicity, usability, long-form, and vertical-format video viewing, IGTV argues that this is the future of television.
Sound familiar? Facebook attempted something similar with Facebook Watch; Snapchat tried it with their featured video stories; video creation and sharing is at the core of YouTube; and companies like Hulu and Netflix have made video streaming compatible with mobile. So how is IGTV different?
How and who we watch have changed. Smartphones can be used as portable mini-TVs, especially popular among a younger audience that has grown up watching video on a phone. As a result, vertical videos are appealing because that is how people hold their phones. Who we watch has changed too, as the category of creators/influencers is growing and will continue to grow. Instagram users are more likely to follow someone they don't know, as opposed to Facebook users, which is more a platform for family and friends. Moreover, users search for desired content on YouTube, whereas Instagram presents the content when the app is opened.
How will this new tool be utilized? IGTV is still in its early stages, but there are some notable differences between the pre-existing Instagram story and Instagram feed video posts. Instagram stories are 15 seconds per slide, and most beneficial for timely content because a post disappears after 24 hours. Video posts on an Instagram feed, while not as popular as photos will still have a one-minute time limit for short clips. Lastly, it seems the main use of IGTV will be to host high-quality videos in a format comparable to a TV show or mini-segment.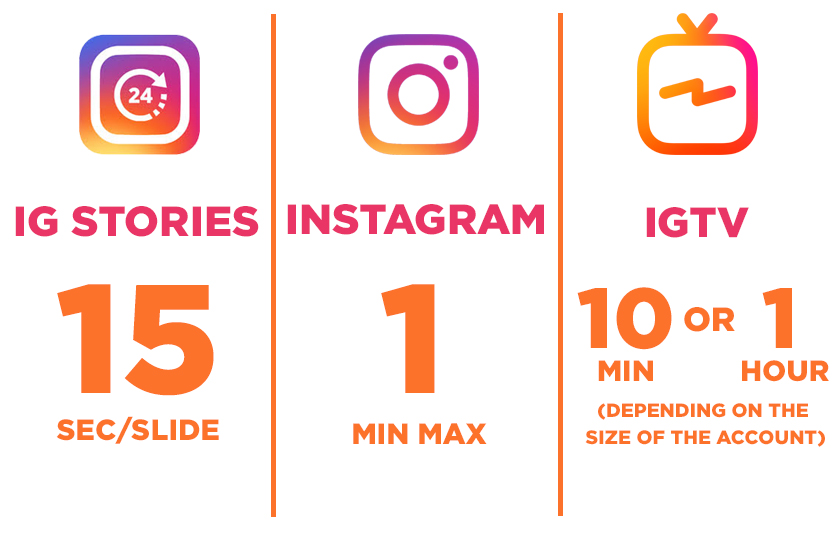 As IGTV offers a new video opportunity for the creators of the world, be on the lookout to see how UMSocial will be utilizing this platform in the near future!