In March 2020, the coronavirus stopped the world in its tracks.
The COVID-19 pandemic had entered the United States and had started to spread, fast. Schools, offices, restaurants, libraries, gyms, and stores all closed. All who were able to, returned home. We were forced into isolation. Virtual spaces became our source of connection, learning, working, living. We were forced to do things differently. Our lives were upended. We were forced to face incredible losses. And we had to keep going. 
In March 2021, as we celebrate Women's History Month, we reflect upon the essential role women played and continue to play in the pandemic, helping our community thrive and survive throughout the last year. There are countless stories of resilience, hope, leadership, and strength of women on our campus. 
Stories: hear them, feel them, share them. 
Stories are how we connect. They are how we inform, advocate, create, learn, remember, celebrate. So this March, Women's History Month and one year since the pandemic changed our world, we highlight the stories of resilient women. Women who adapted and who inspired.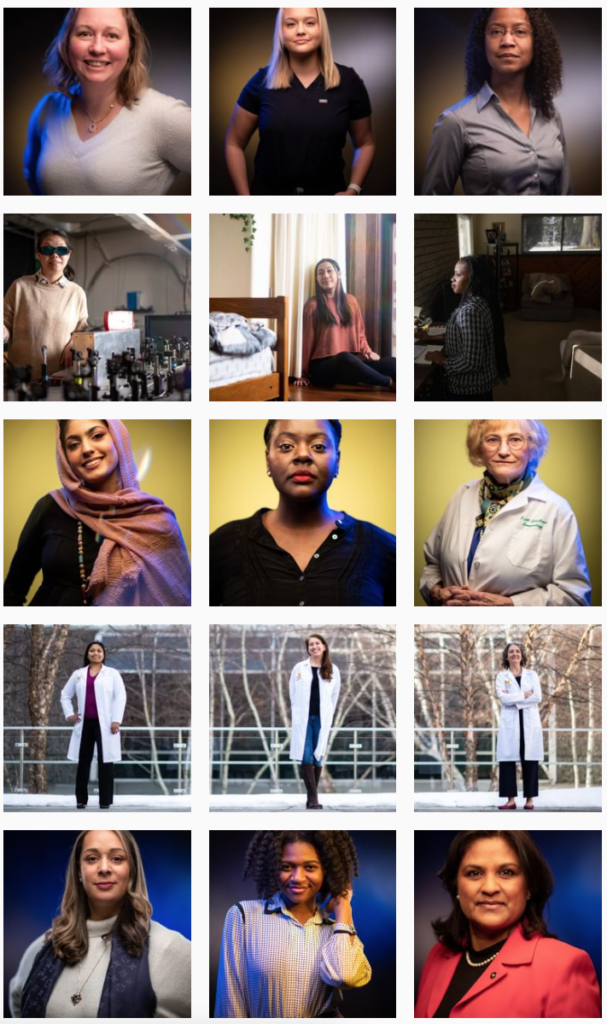 To professors, who continued to support us through the uncertainty of this past year, thank you.
Women like Dr. Debotri Dhar, professor of women's and gender studies, who encourages her students and all women to actively practice self care, especially during times like these. "We must devise ways to do more than just exist in the world; we have to thrive," she says. And women like Jane Dutton, Betsy Erwin, and Monica Worline, the Magnify teaching team at the Center for Positive Orgs. The trio saw the opportunity they had to impact their students. "Teachers are always, if they choose to embrace it, healers and caregivers. It's what you do when you are invited into the immensely privileged position of touching someone's life," says Worline.
To health care professionals, who have risked their lives to help others, thank you.
Researcher Brigid Gregg highlights the incredible toll the pandemic has taken on mothers. "As a mother in STEM who focuses on women's health research, I hope the pandemic has shined a light on the need to invest in these critical and at-risk areas."
To artists, who conveyed our common thoughts and experiences through visuals, thank you.
Yasmine Nasser Diaz, 2021 Efroymson Emerging Artist at the Institute for the Humanities, created a bedroom installation that mimics the way we interact with social media. She included images and videos of women-led protests, many of which gained traction through social media. She thanks the brave women who have put themselves into the advocacy sphere: "I'm grateful to the people who take those kinds of risks. So many of us benefit from the freedoms that have come about because of the people who put themselves on the line in a very public way."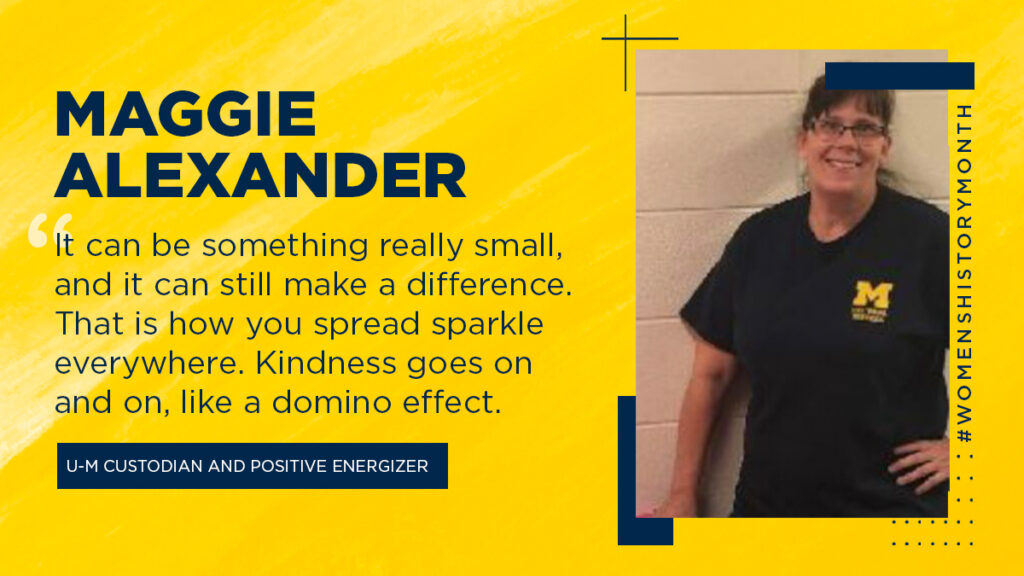 To essential workers, who worked tirelessly to keep our community safe, thank you.
U-M custodian and Positive Energizer Maggie Alexander is one of these women. While the past year has been anything but easy for her, she emphasizes the immense power of kindness toward others: "It can be something really small, and it can still make a difference. That is how you spread sparkle everywhere. Kindness goes on and on, like a domino effect." The support that she has received from her colleagues and department motivates her to continue doing this invaluable work.
To all the women pushing boundaries, being the first, and paving the way, thank you.
President Emerita Mary Sue Coleman shared her experience of being the first woman in a variety of leadership roles, and discussed defining moments throughout her career. She encourages more women "to step up, to take the chance," and to have current leaders ask the question: "What can we do to help encourage women to take on some of these leadership roles?"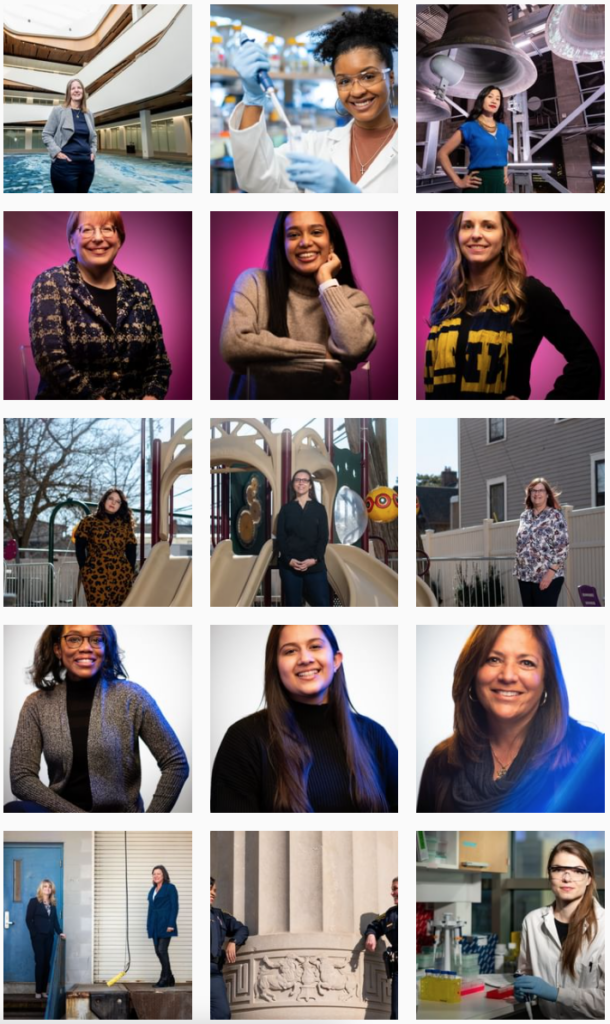 To all young women: 
Actively practice self-love. Celebrate your hard work, creativity, courage, hopes, even heartbreaks—they make your journey unique. Embrace the uncertainty of the road, distant horizons, the adventures yet to come. And shine your love and light back, as often as you can, on this trying, troubled, less-than-luminous world.  -Dr. Debotri Dhar
Hearing the stories of these women was an incredibly inspiring experience. Through each story, I could feel the emotions of their struggles, their strength, and their perseverance. In appreciation and admiration of these women, I share their stories with the hope that they touch the lives of others as deeply as they have touched mine.
Blog written by Keara Kotten, #UMSocial Intern and Michigan Ross Junior