Celebrating #UMichMoms and all of their wisdom
Michigan Moms hold a special place in all our hearts. They have taught us practical life lessons such as how to cook and to keep our rooms clean, but they have also imparted countless wisdom to us, like the importance of family and the value of pursuing our passions. We recall these lessons as we move through life and find them especially important at pivotal moments, such as leaving for college, graduation, our first real job, embracing independence, or even starting a family. With Mother's Day just around the corner, we decided to tap into the vast University of Michigan community to share some learnings from self-identified #UMichMoms.
Whether alums or simply a Wolverine's biggest fan, it is no secret that moms come in all sorts of varieties. One thing always rings true: Michigan Moms love fiercely, cheer loudly, and bleed maize and blue! The #UMichMoms featured here regularly share photos of their #LittleVictors in social, so we asked them to share, too, their thoughts on motherhood, the transition from campus to parenting, and how we can all live our (Leaders and) Best lives.
Lizette (@Lizettetrent)

My husband and I both graduated from the University of Michigan. We are both from Southern California, but we met at U-M (on the Diag of all places). Our journeys there were very different, but one thing remains and that is we would have never met and have the family we do if it wasn't for us both choosing to go to the best school in the world. That being said our sons both love that they were born to two Michigan parents. Our academic story turned into a love story and our dream would be for our kids to continue this legacy. Both boys know that in our family we work hard and excel the way Michigan teaches its students.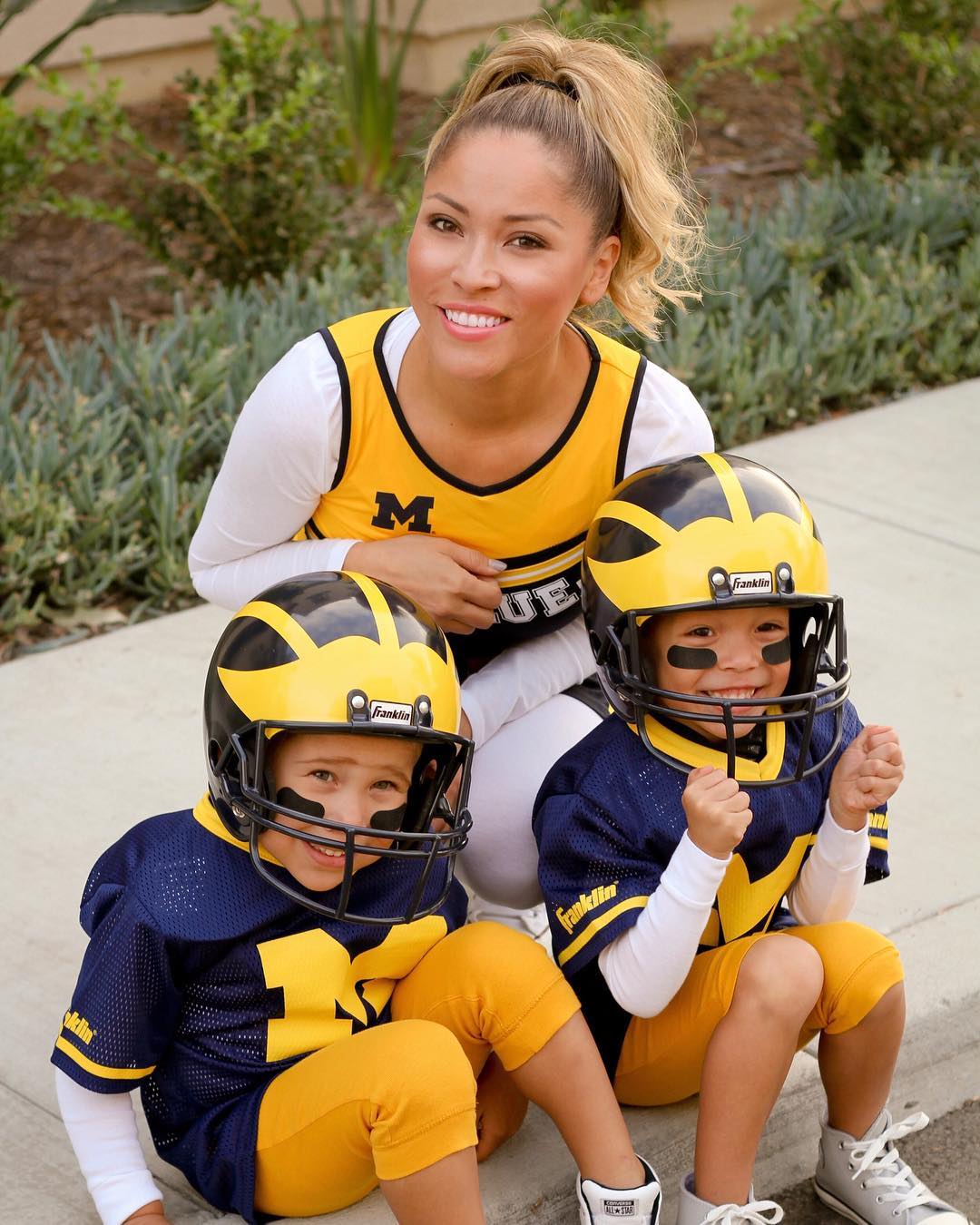 Jennifer (@jenniferpieknik)
I think the quote "the days are long, but the months are short" is incredibly accurate. When I find myself struggling to get through the day with two toddlers, I remind myself it won't be like this forever. Slow down, and enjoy this time. I wouldn't be a mom if it wasn't for U-M! My husband and I had fertility issues for 3 years. We went to see Michigan doctors and they told us what our issue was with one test. That sent us on our IVF journey. If Michigan didn't uphold their leaders and best motto, our twins wouldn't be here today.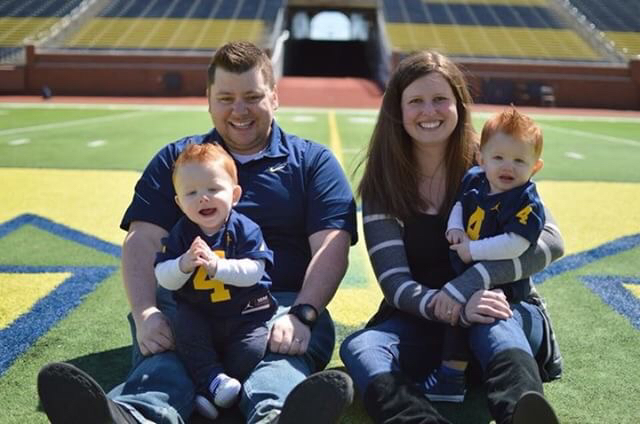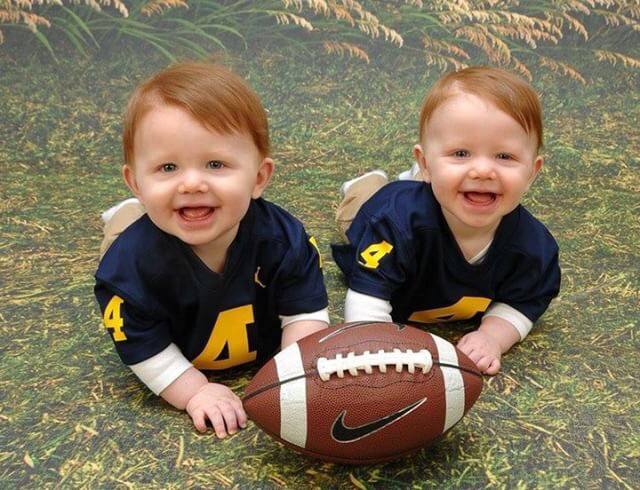 Natalie (@nataliejoifluent)
I currently work at Mott Children's Hospital as a pediatric nurse, I am finishing my doctorate in nursing, and am a mom of 2 (soon to be 3). I think striving to be a "leader and the best I can be" has been a part of me since I was born. Juggling all of these different roles as a mom, spouse, nurse, student, friend, etc. can be a challenge. Michigan students are known for their academic excellence, their well-rounded lives, and for being grounded. I hope to set that example for my children as they grow and develop.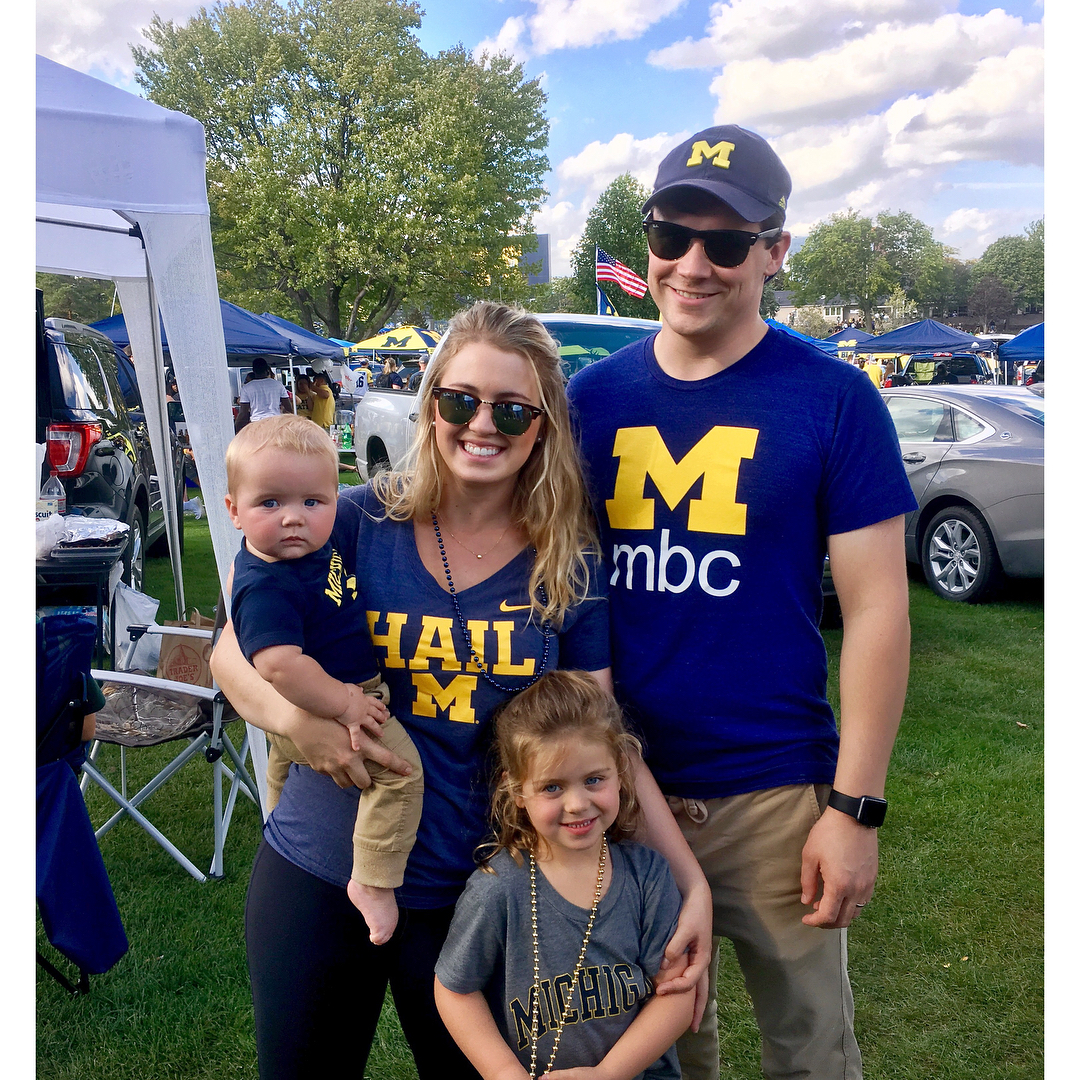 Kayla Caldwell (@ivory_mama)
It is not impossible for a woman to take on both roles and raise young men. It is because of this dual role that these young kids become stronger.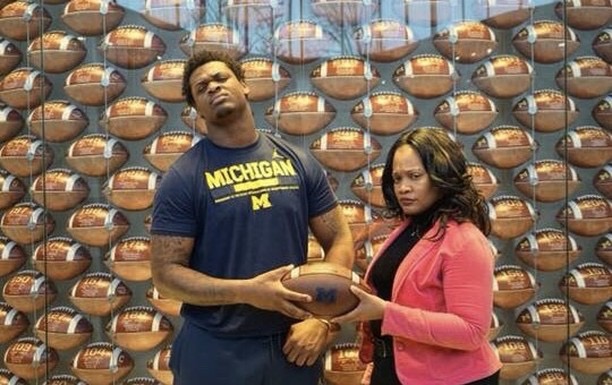 Christina & Jennifer (@mimosas.munchkins.muffintops)
I'll never forget my years as a Wolverine. My college experience taught me so many lessons that I can apply to motherhood: embrace challenges and learn from your mistakes, persistence and consistency pays off, and cherish every moment because life goes fast! (Christina, Class of '04)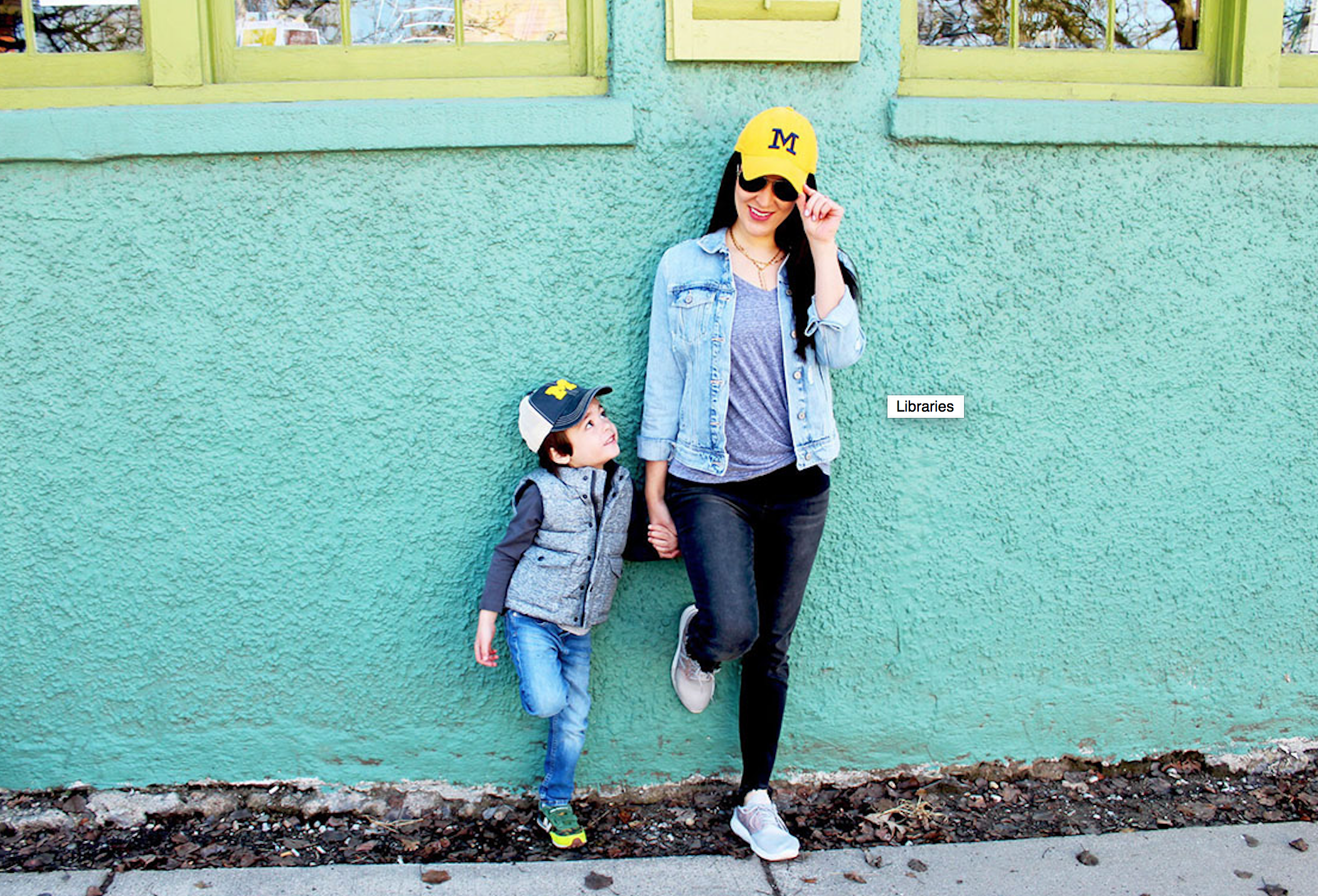 Georgina (@Georgie10orio)
Becoming a mom has made me look at the world from a different angle. Everything becomes unexpected and suddenly you are in charge of a whole new person. I've learned to treasure every single moment. Every bad night, every sneeze, every smile, and every dirty diaper. Time flies and a part of you wants your baby to stay little forever and another part of you is curious to see her develop and can't wait to see her next milestone. Motherhood is a rollercoaster of emotions, and I wouldn't change any second of my life as I know it now.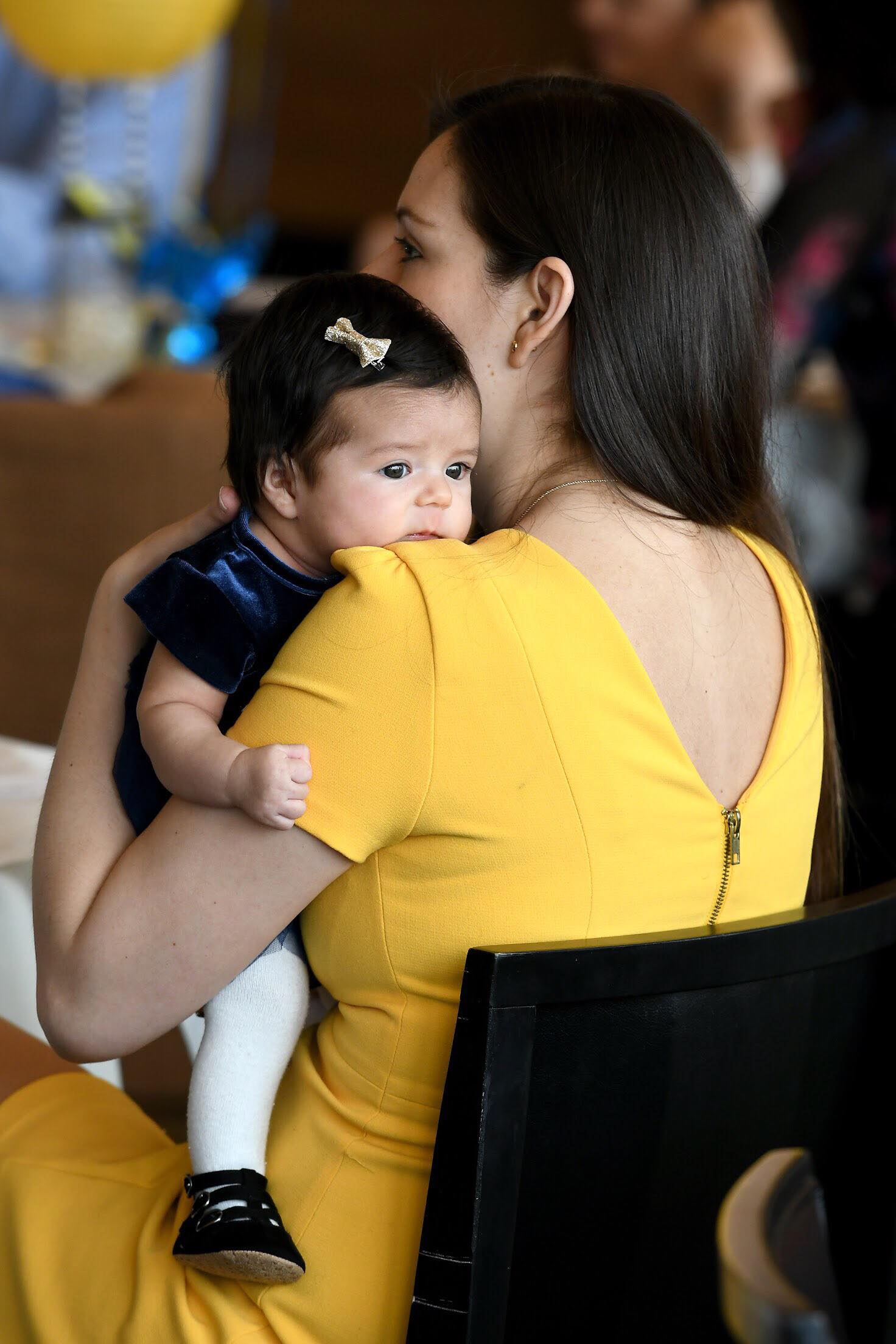 Amelia Canham Eaton (@thechicagolifeblog)
The best lesson I've learned as a mother is to not get too wrapped up in or bothered by any particular phase. The difficult moments pass just as quickly as the wonderful ones. It will be a new challenge next week, so spend time savoring the days instead of stressing about the small things.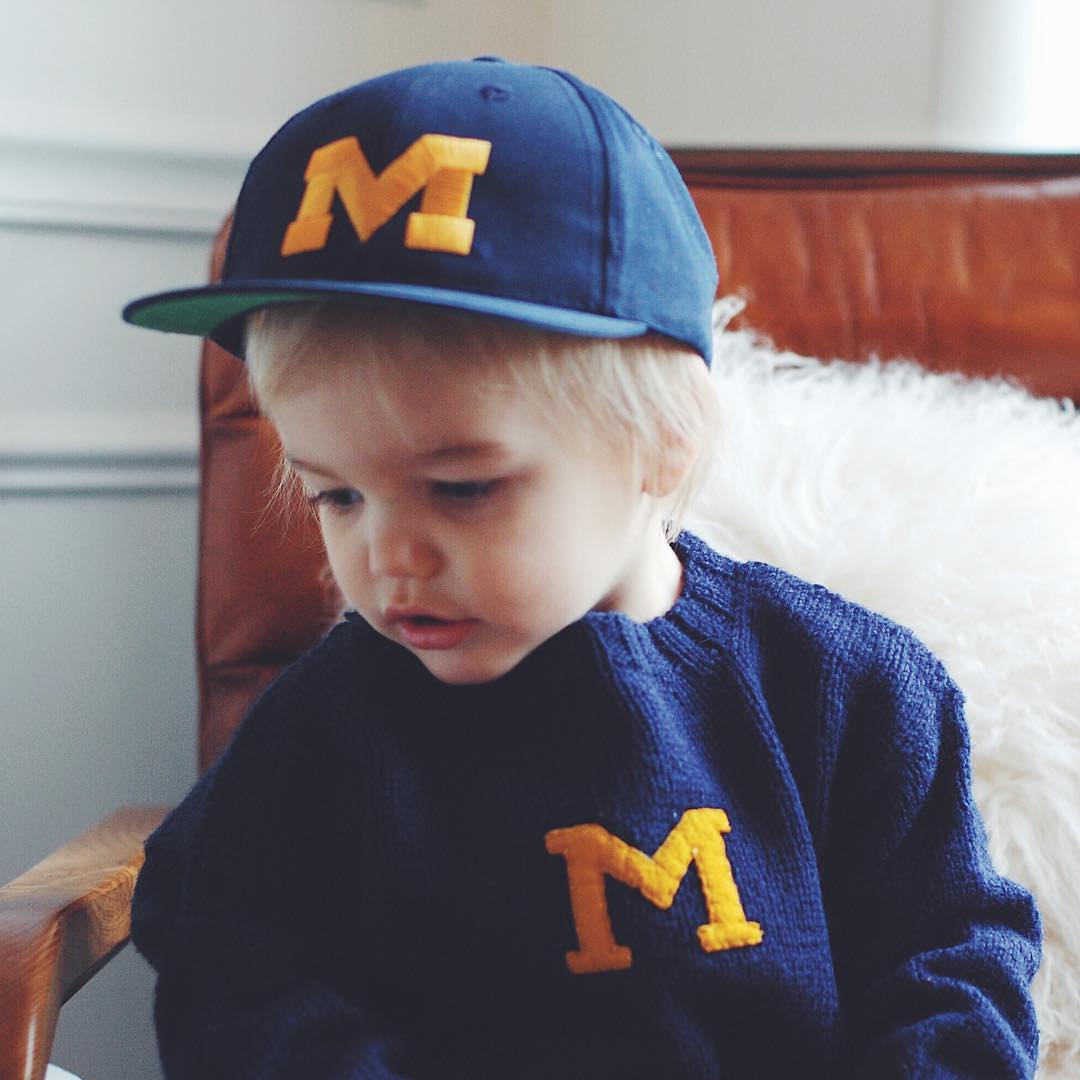 Brittany Miller (@Raisingwildones)
When I became a mother I quickly learned the power of a simple "Thank you." Being a mother is an extremely thankless job. Day in and day out as a mom you are the coordinator of chaos. After I became a mom I reflected on how many times I wish I could go back in time and simply just tell my own mom, "Thank you." I wish I could thank her for all the nights she stayed up to check on me while I was sick. I wish I could thank her for all the time she spent at my sports practices, concerts, and awards assemblies. I wish I could thank her for all the school lunches she got up early to pack. I wish I could thank her for matching all my socks! I wish I could thank her for never giving up on me, and even if I did not thank her she continued to do all of these things for me. So please, this Mother's Day and the rest of the days of this year, thank your mom. Thank her for all the little things she did for you along the way.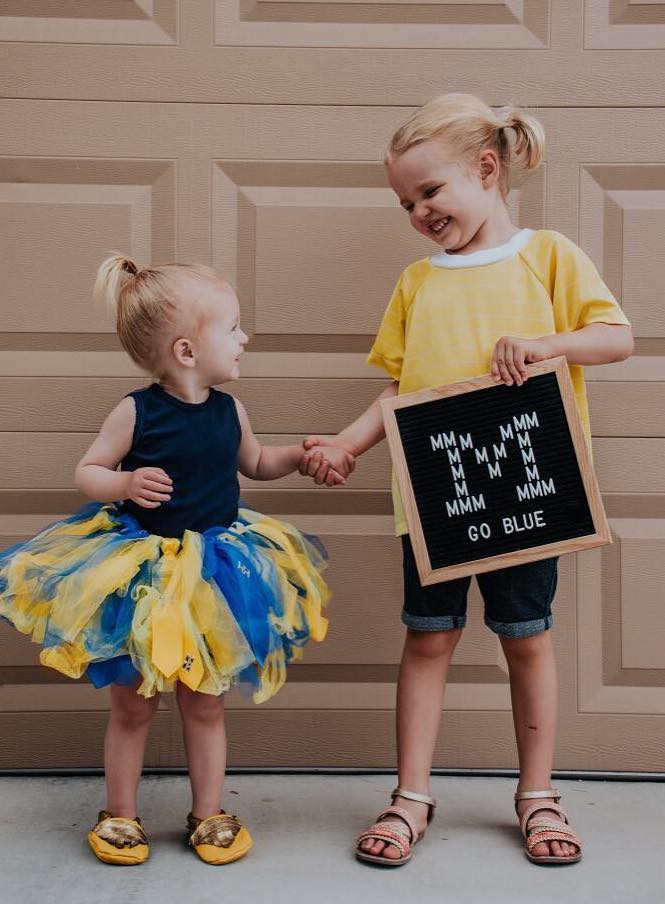 Thank you and Happy Mother's Day to all the #UMichMoms out there. For helping us study, cheering us up after a tough loss, and for believing we can accomplish anything. Forever Go Blue!