New challenges, new opportunities and new interns. This summer, UMSocial added four new members to the UMSocial family. Learn more about each of them below:
Melissa Barber: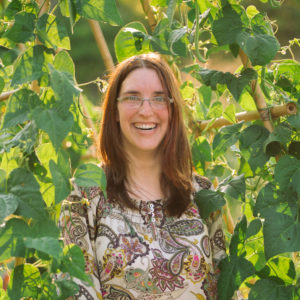 I never pictured myself interning for the "other team" as I'm a true Ohio fan at heart—since I'm originally an Ohioan. Hi, my name is Melissa Barber, and I am a freelance graphic and web designer who graduated from Bowling Green State University in 2011 with a B.S. degree in Visual Communication Technology. I love creating graphic media of all kinds—be it a brochure, logo or a magazine. In the last four years, I have successfully created and published nine Western Basin-Toledo Magazines, which publishes home builder magazines throughout Ohio and Michigan.
I also recently gained a new husband in October, who also works at the University of Michigan as a web developer. In my spare time, I love to write, swim and browse the Internet in search of new technology. I believe that social media can be a great gateway into sharing new technology with people all around the world and that's what I'm passionate about.
I have to admit, I'm not really a social media expert by any means. I don't even have an Instagram or Snapchat account. Shocking, I know! That's why I am really excited about being an intern at U-M Social. I look forward to getting to learn more about the ins and out of social media marketing and the possibilities of growing my knowledge of social media platforms a bit more through the interactions that I'll establish here.
Mackenzie Francisco: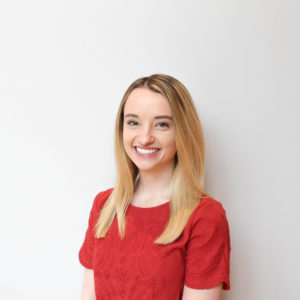 Hi everyone! My name is Mackenzie Francisco, and I'm a rising senior studying information analysis in the School of Information here at the University of Michigan. Outside the classroom, I serve as the Education Vice President for Gamma Phi Beta Sorority where I develop interactive educational programming for members. I'm also a member of EnCore, a coed, multicultural hip-hop group here on campus. I cry watching "The Letter M" video and I spend entirely too much time refreshing my Twitter feed, so the opportunity to intern at UMSocial was something I couldn't pass up.
I'm excited to intern in social because the environment is constantly changing. Whether it's updated technology or intensified discourse around a particular issue, no two days online are the same. This is particularly interesting from the standpoint of a global brand like U-M, where social strategy must appeal to a variety of stakeholders without becoming stagnant.
My favorite thing about social is the accessibility of the visual, short-form content it provides. We might have different interests and political preferences, but we can all appreciate a square photo with a nice filter and good meme. Social has also completely changed the way we consume and interact with the news. I don't have time to seek out and read through news articles on a daily basis; social puts this information at my fingertips in the form of 140-character, digestible bits.
Social provides a unique opportunity for people from disparate backgrounds to connect in ways they couldn't before. Although social originated out of a simple desire to stay in touch with family and friends, it has evolved into a tool for experiential learning and activism. Because of this, social has already had a significant impact on society in terms of awareness, but the prevalence of online harassment and filter bubbles are just some of the unique challenges social is currently facing.
I'm looking forward to combining my love of social with my passion for data as an intern at UMSocial. Stay tuned for more posts from me, and follow me on Twitter @mackenzie_fran.
Cody Williams: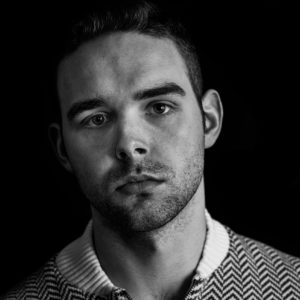 My name is Cody Williams, and I am currently attending Central Michigan University in pursuit of a B.A.A. in integrative public relations, with a minor in multimedia design. My biggest passions in life are design, photography, and fitness, all of which came together when I joined the Army Reserves and became a 25M–Multimedia Illustrator.
In my spare time, you can find me running outside or at the local gym, watching tutorials on different design programs, taking photos of almost everything, or bing watching just about any Netflix Original.
To be honest, I was never the biggest fan of social media. I rode the "Myspace wave" throughout middle school and never found anything else all too compelling. However, once I discovered photography, I soon become captivated by the multiple social media platforms surrounding it. All of this piqued my interest in social media once more, which lead me to UM Social. Being able to work within my passions in the social media space is incredibly rewarding and engaging.
Social media does, however, come at a cost. It is both a blessing and a curse to society, and it all comes down to how we use it. I am a firm believer in only putting out content that is relevant and useful to your target audience. Social media can be a huge positive impact as long as we restrict ourselves in the content we produce, and we tackle social issues with care. I recently read about Facebook using artificial intelligence to combat suicide by analyzing posts and having recently lost two fellow soldiers, I feel that attacking this issue is extremely important.
Overall, social media is a tool, and we should use that tool to build upon the foundation of societal issues, not try to build a new one.
Alexis Wilson: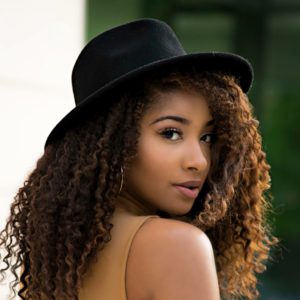 Hey! My name is Alexis Wilson, but you can call me Lex. I'm 21 years old. I love marketing, fashion and entrepreneurship. I "walked" this past spring commencement, but still have a few courses left to take before I can officially obtain my degree. Aside from taking classes this summer, I have the privilege of interning with UMSocial!
I love branding and marketing and plan on having my own brand management firm in the future. But for now, I want to learn from the best. I'm excited about this opportunity because UofM is recognized as a top brand not only nationally, but across the globe! I'm looking forward to a great summer and can't wait to learn new things, visit new places and meet new faces.