To err is human, as the saying goes. Fortunately, our errors are usually small, forgivable, and relatively unnoticed, like neglecting to make more coffee in the breakroom. Social media, however, leaves no room for error, when, within 10 seconds of content being posted, thousands of followers have already seen it, shared it, and/or criticized it.
Some companies have made errors so memorable they've become linked to their brand. Here are some of #UMSocial's favorite examples of "missing the mark" over the years.
Turned sour by social:
Social media can take a brand from unknown to the next big thing in minutes, but it also has the power to tarnish the entire reputation of a brand in that same time frame. Companies will produce content they believe will get a positive response, only to watch it get ripped to shreds by social media users who disapprove. It only takes three seconds to create a #Boycott_____ hashtag.
Starbuck's Seasonal Cup Spill: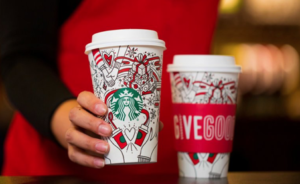 For the last few years, the popular coffee shop has encountered issues surrounding the release of their seasonally offered "holiday cups." Coffee drinkers and newsies alike took to social to discuss the designs. They quickly criticized the coffee empire's designs for being religiously specific.
In response, they rolled out solid red cups to rid of the traditional Christmas holiday symbols in 2015 and by 2017 were giving customers the freedom to interpret with a "create your own design" cup.
Dove's Soap Slip: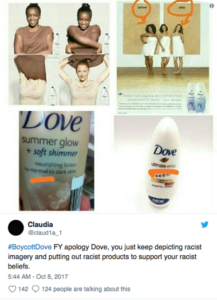 The brand, which has been producing well-received ads as part of their "real beauty campaign" for years, took some heat on social media recently. An ad for Dove body wash featured a black woman removing her top—to reveal a white woman underneath. After the social media blowback, the company quickly released an apology, but it only seemed to fan the flames. A #BoycottDove hashtag was created and Twitter was exploded with backlash. Dove, in its statement, said the video was meant to celebrate diversity by showing that Dove is for every woman, but that they got it wrong.
Nivea's "Purity" Promo Plummets: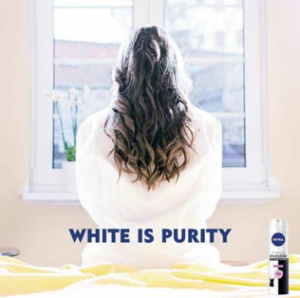 Nivea also received similar criticism for an ad that ran on its Middle Eastern account. The ad showed the back of a woman's head and read "White is Purity." It immediately caught flack for being racist and culturally insensitive. White supremacist groups started sharing the ad, creating even more controversy. The company apologized and said it was not meant to be offensive and did not reflect the views of the company…but it was too little, too late.
Eager Exploitation:
Many brands think leveraging "hot topics" is a great way to engage their audiences but often do so in a way that is not well received. These brands often get accused of exploiting or politicizing controversial events to promote their own brands.
McDonald's Flipped M Flopped: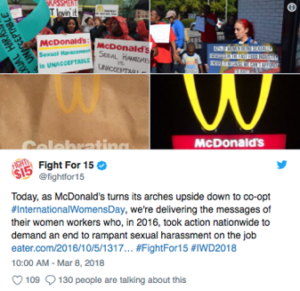 Recently, McDonald's decided to flip their famous golden arches upside-down to read as a "W" in an attempt to show support for International Women's Day. The intention was clear and McDonald's promoted the idea confidently, but the social world did not respond as planned.
Social media users quickly turned on the company, criticizing them by pointing out that McDonald's has a controversial history with its female employees concerning wages, paid family leave, and sexual harassment allegations. The whole event was another example of social-justice campaigns that are failing or going completely wrong.
Pepsi's Protest Promo Problems: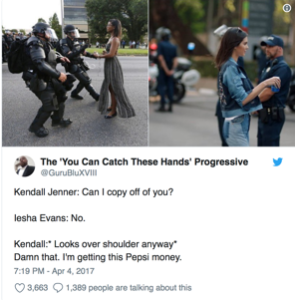 Pepsi was a recent culprit of social justice done wrong with their ad featuring Kendall Jenner. When the spot ran on TV, social media users immediately jumped on their networks to tear it apart. The soda company was accused of appropriating the "Black Lives Matter" movement and making a mockery of social justice. Pepsi apologized and quickly pulled the ad, but not before both brands—Pepsi's and Kendall Jenner's—were tainted.
Blooper Blunders:
As the above examples show, even the most popular brands can make social stumbles. But sometimes, a brand is able to chalk up a mistake to human error and make a joke of it, reminding us that no one is perfect.
McDonald's Black Friday Flub: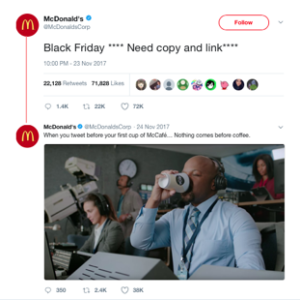 McDonald's sent out a scheduled Black Friday tweet that included reminders to its social media team. Anyone who works in the industry can surely sympathize with this one. McDonald's smartly followed up the error with some humor, turning a potentially embarrassing situation into an opportunity to engage with their audience.
FBI's "Happy Holidays" Hiccup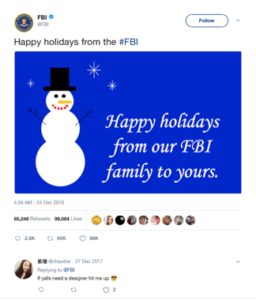 The FBI wished us all "Happy Holidays" on Twitter in a rather interesting fashion. It's not every day you see social media professionals use Microsoft Paint to make a graphic. (Maybe they should investigate how to be more creative next time.) Nonetheless, it did get a ton of attention and a lot of laughs.
Department of Education Spelling Slip-Up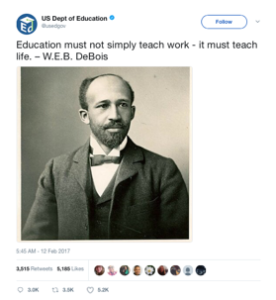 When the Department of Education tweeted out a quote from W. E. B. Du Bois, they spelled his name wrong. Embarrassing enough, right? After an immediate backlash, they tweeted their apologies—and promptly misspelled "apologies." in their tweet following the slip.

Social media will continues to progress, and more companies will discover what a valuable tool it can be to a brand's success. We can only hope they also discover how to be more careful using it in order to ensure that success. As they say, measure twice, cut once.
As Always,
Be social. Stay social. #UMSocial
Post written by McKenna Whipple, Social Media Content Strategist at The University of Michigan.
Stokes, Emma. (2018). The Best and Worst Social Media Fails of 2018. RICE Media. 
N.A. (2017). #FAIL: 29 of The Biggest Corporate Brand Social Media Flubs. CBINSIGHTS. 
DeMers, Jayson. (2017). The 7 Biggest Social Media Fails of 2017. Entrepreneur. 
Reuters. (2017). Dove faces PR disaster over ad that showed a black woman turning white. CNBC. 
Stack, Liam. (2017). Starbucks Is Criticized for Its Holiday Cups. Yes, again. The New York Times. 
Garfield, Leanna. (2018). McDonald's is flipping its iconic arches upside down – its a classic example of social-justice marketing gone wrong. Business Insider. 
Entis, Laura. (2015). 5 of the Most Controversial Ads in Recent History. Entrepreneur. 
Wang, Amy B. (2017). Nivea's 'White Is Purity' ad campaign didn't end well. The Washington Post.
Levine, Jon. (2017). McDonald's Mocked for Black Friday Twitter Fail. The WRAP. 
Gonzalez, Sandra. (2017). Kendall Jenner's Pepsi ad sparks basklash. CNN.